NOW AVAILABLE!

2023-24 Daily & Weekly Planners
Plan an organized and productive life with Day Designer 2023-24 Planners!
Available in weekly and daily formats, these are the best planners for reaching your goals and living with intention. Available in a variety of beautiful covers from floral to stripe, artistic to classic.

DATED JULY 2023 - JUNE 2024
Explore the 2023-24 Planner Collection!
Offered in ten gorgeous patterns plus four bookcloth options, each Day Designer Flagship Planner features durable covers, gold hardware, luxe paper, and signature page layouts that are unique to the Day Designer Flagship Planner.
Improve Focus, Productivity and Organization

Day Designer planners can help you set goals, get more done and enjoy your life!
Functional calendar layouts are combined with beautiful covers for an all-in-one planning solution. Whether you are a teacher, professional, entrepreneur or parent, Day Designer helps bring balance, focus and intention to the new year.
Choose from daily or weekly planner formats to fit your life.

Dated July 2023 - June 2024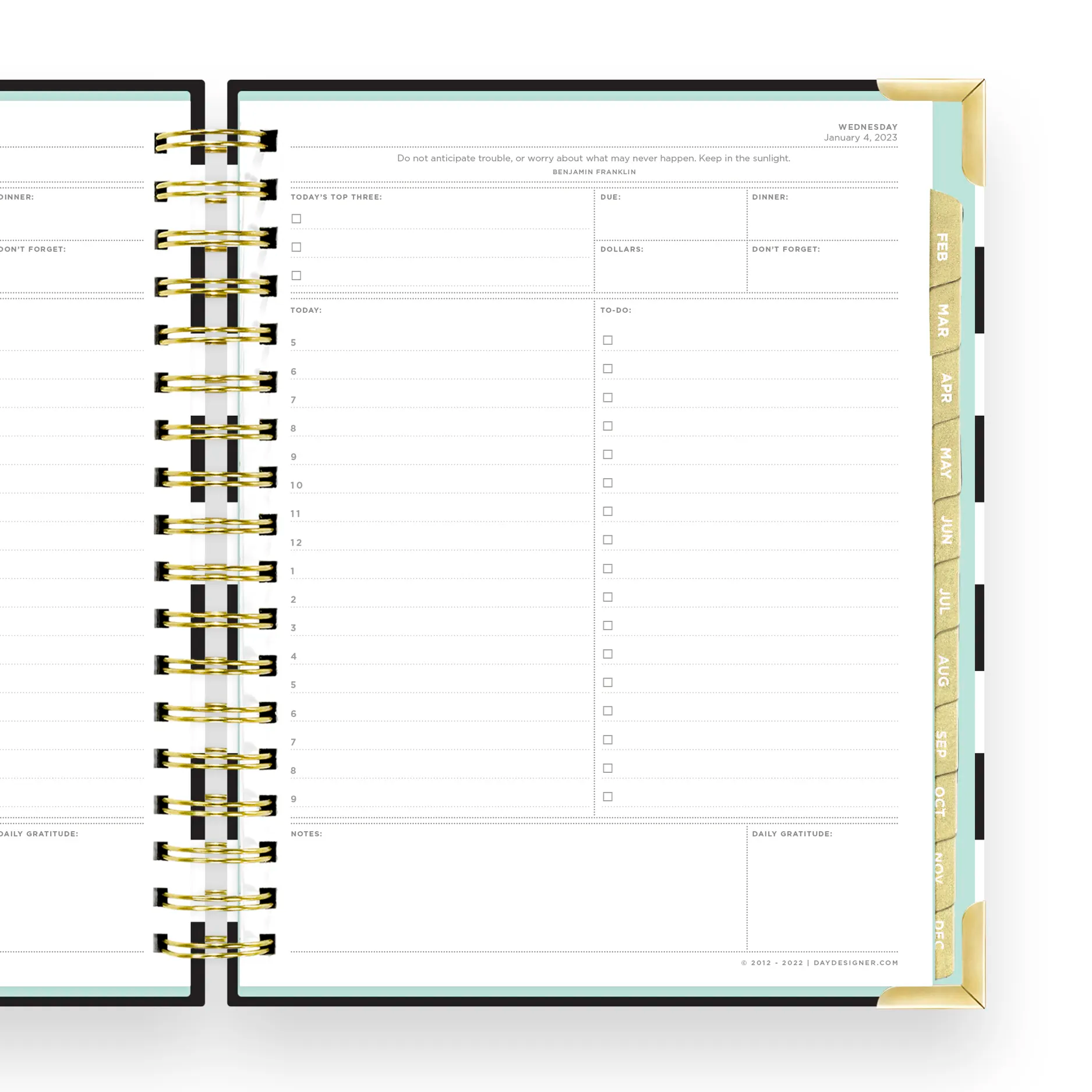 THE BEST DAILY PLANNER FOR PRODUCTIVITY
2023-24 Daily Planner
Worksheets for setting and achieving your goals
Monthly calendars
Daily planning pages with a view of your top three priorities, schedule, to-do list, and notes
Daily gratitude prompt and inspirational quote
Combined weekend pages
THE BEST WEEKLY PLANNER FOR ORGANIZING YOUR LIFE
2023-24 Weekly Planner
Worksheets for setting and achieving goals
Monthly calendars
Weekly planning pages with a view of your top three priorities, schedule, to-do list, and notes
Weekly inspirational quote
Extra sections for detailed planning, note-taking, and staying on track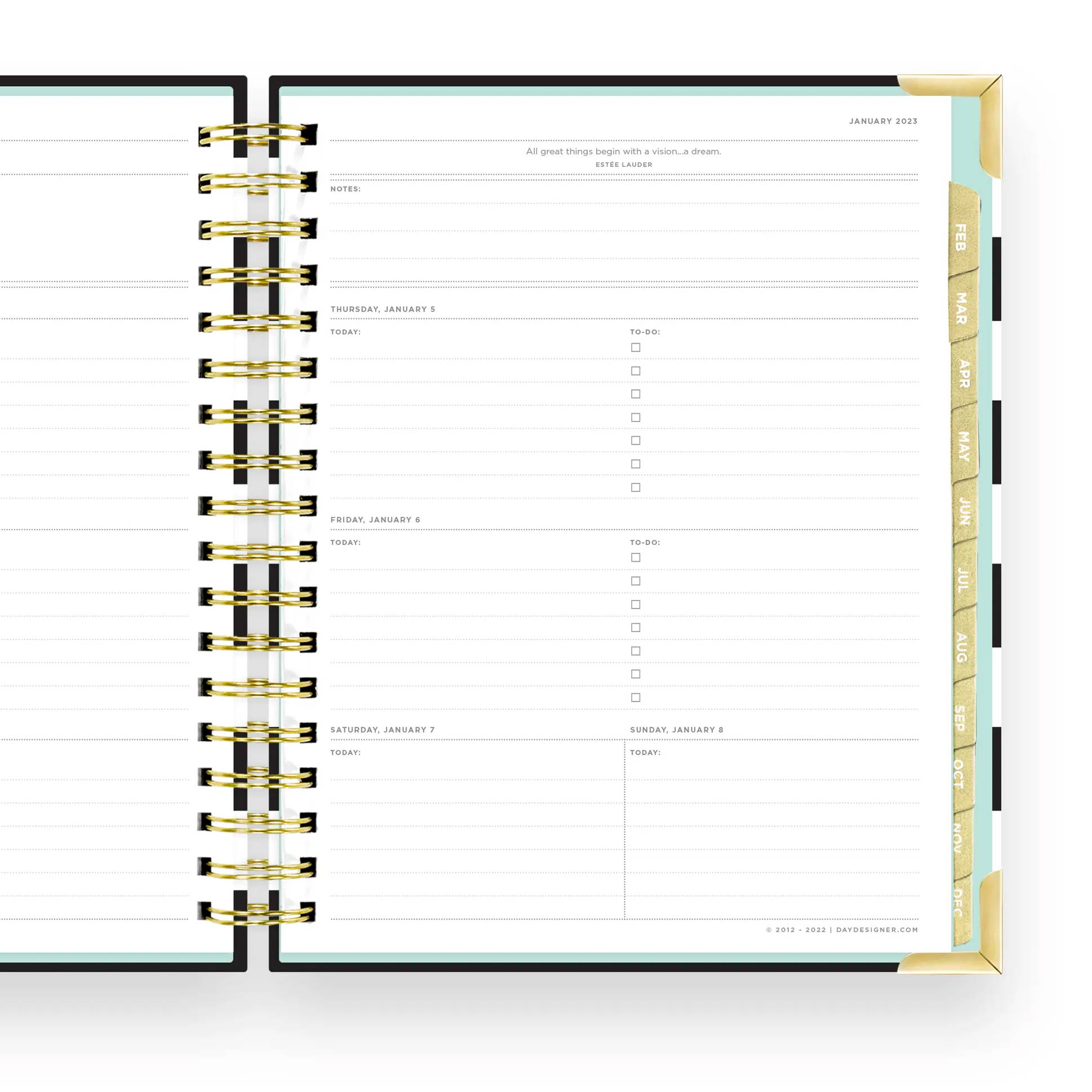 ---