DO YOU FEEL OVERWHELMED? A LITTLE STUCK? BUT NOT SURE WHERE TO START?





Design Your Best Day Ever - Today!



Day Designer was created to help the busy parent, professional or student get organized and find balance in their everyday life.
The Original Daily Planning Page is thoughtfully designed to guide you to focus on priorities, get more done and design each day for success!
Download this free printables kit featuring our Daily Planning Page to overcome and organize your day.
Plus, get 10% off your first order!
LEARN HOW OUR DAILY PLANNING PAGE CAN HELP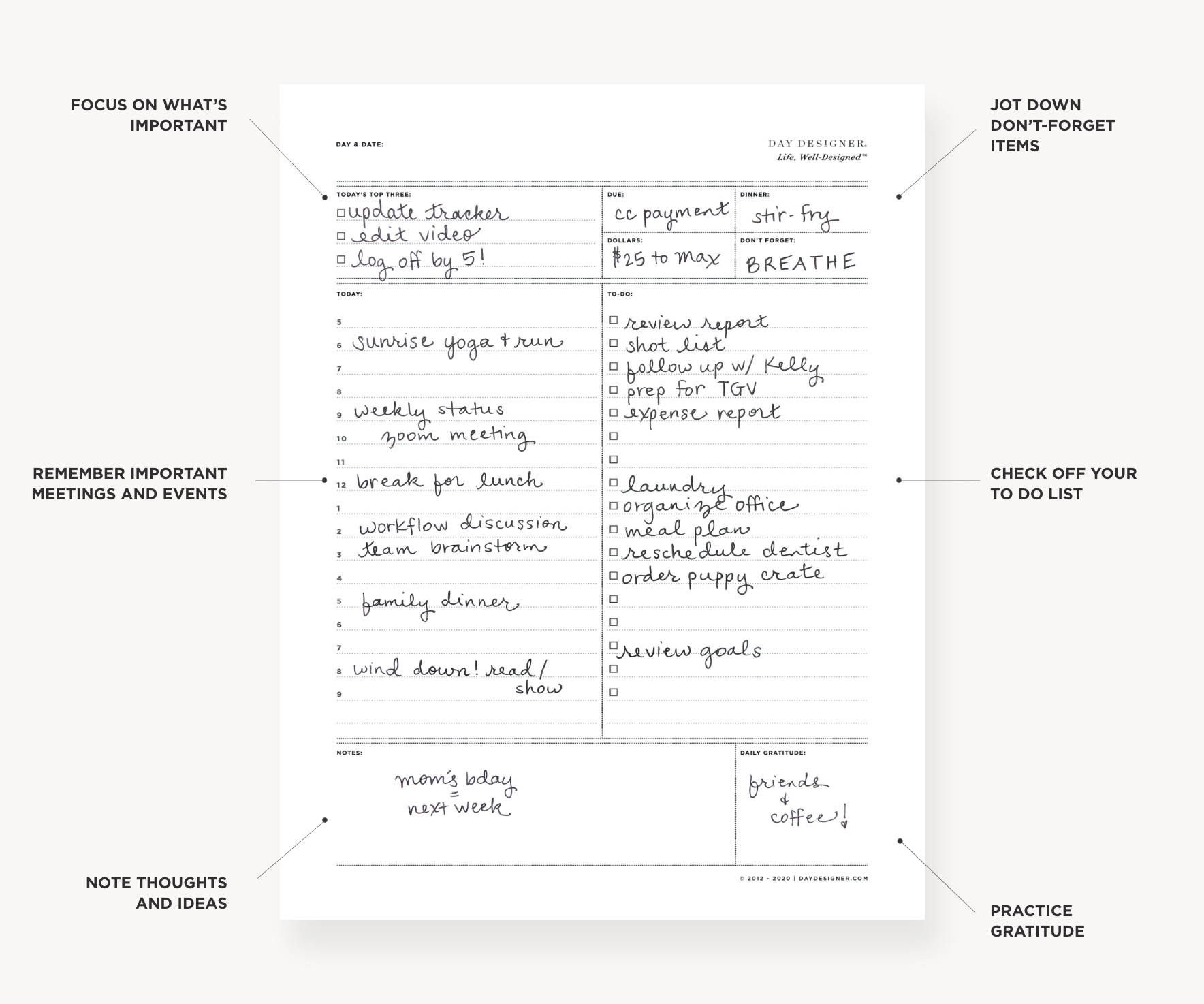 TRY OUR FREE PRINTABLES NOW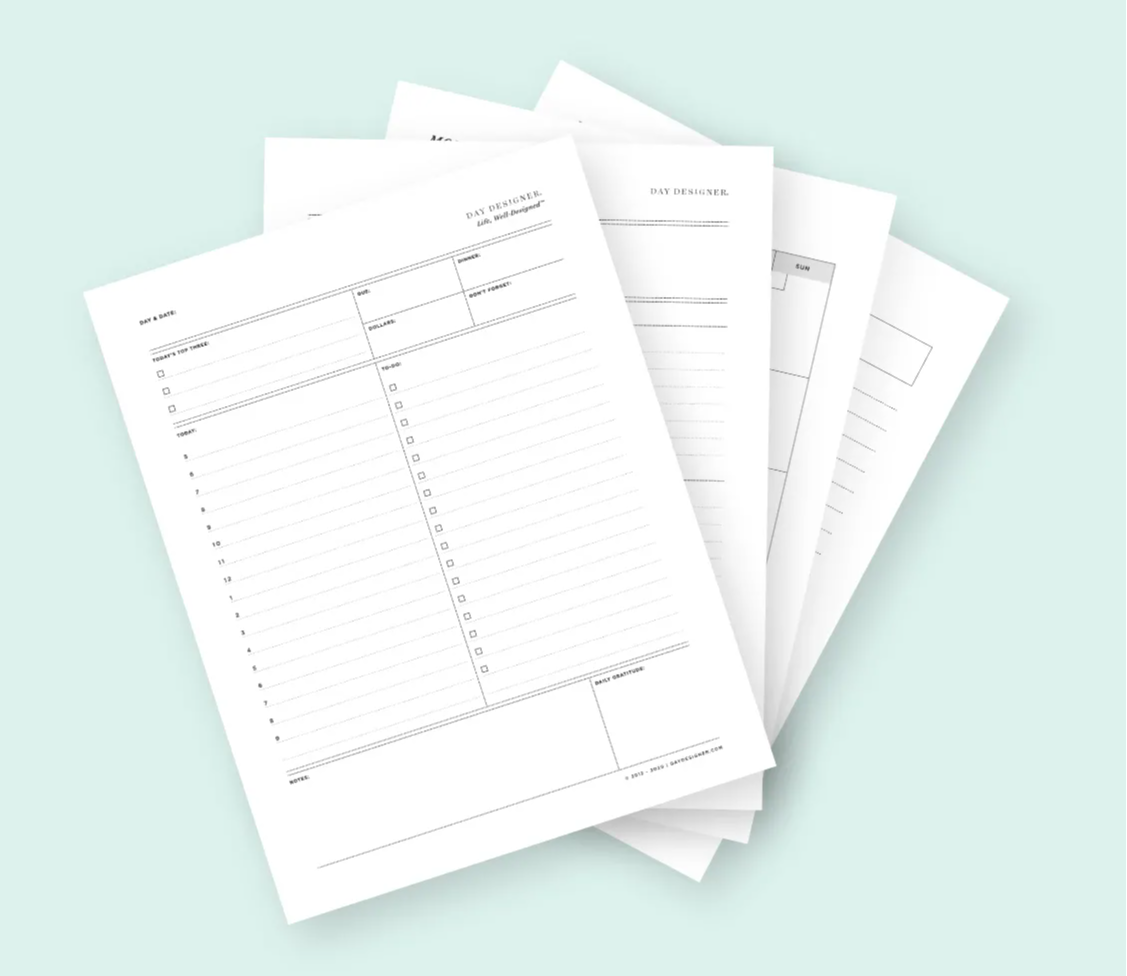 Find out if you are a daily or weekly planner by joining our email list and receiving a FREE printable pack to get you started.
Plus, get 15% off your first order!
" This saved me from my daily stress and scattered-ness in a beautiful, clean way. On my fourth yearly planner and I tell everyone I know how much I LOVE Day Designer."
CRYSTAL.D
" I downloaded this page and when I am super disorganized I use this and get my self back in order. It really helps plan your day and get things done."
LAURA.K
" So much like the actual day designer pages that you are able to really able to utilize it. Great for giving you an idea if you'd like a daily layout."
NICOLE.K